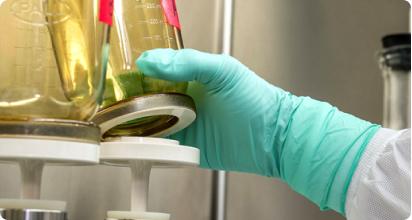 SmartOn

objective to control the quality of all production processes, which at the start involves the control of raw materials and semi-manufactured and finished products. The implementation of a proper policy of quality and process control leads to a decrease in total production costs. The SmartOn Quality Control enables managers to analyse all the activities to accomplish each operation and to appoint the persons in charge of each activity. Inspections carried out by the persons in charge of a particular product are recorded in the application form and the operations to be performed during these inspections are assigned automatically.
Whenever there is a suspicion of non-conformity or a quality issue, the manager may check the reports saved in the SmartOn system about the control of materials used and the records about the control of preparation for production operations. With the option of traceability, the quality manager can learn what was inspected and tested until the moment of cause. Using the calibration option, the user registers all calibrations performed on the equipment as well as the date of each calibration, the name of the person who performed it and the device used for calibration. It is also possible to view the history of calibrations performed. The
SmartOn Quality Control

helps manage and register non-conformities, their origin and causes, as well as allocate the management costs for inspections and non-conformities, divide them by cost centres and automatically integrate them into the company's accounts. Using SmartOn Quality Control it is also possible to define a technical quality control datasheet for a finished product with one or more previously defined quality rules, which will record all the test values. Following the control of permissions on the product technical datasheet, the workers in charge of the quality control may access certain parts of the datasheet.
• Management of immediate and corrective actions; • Production inspection and testing; • Management of non-conformities; • Data collection and acquisition; • Cost and loss control; • Quality standards article by article; • Product history control; • Control of waste stocks; • Equipment calibration; • Technical datasheet control.